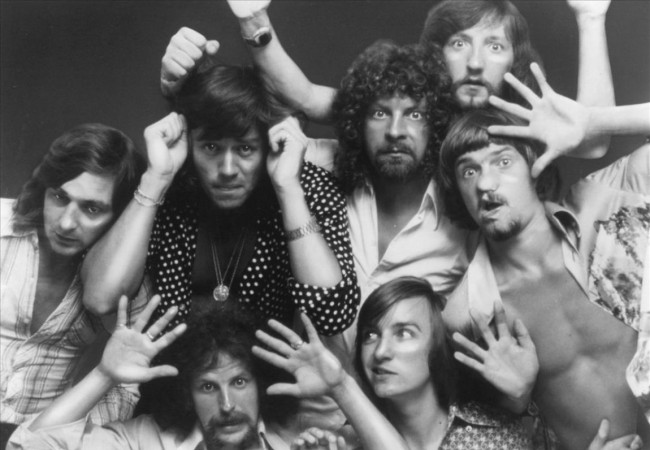 Hot 106 #13: Don't Bring Me Down
The Hot 106 is a "hit list" (in the Mafia sense) of 106 classic rock songs that deserve to be banned from radio forever–either because they are overplayed or because they are just plain played out. In an effort to be fair, and to showcase great, lesser-known "deep cuts", Kent and Jen have tasked themselves with finding replacements for these banished tunes.
This week it's "Don't Bring Me Down" in the crosshairs.
Kent: "Shangri-La"
The snob in me half-way wants to replace "Don't Bring Me Down" with something fabulous from The Move, but really my power play with The Move is replacing "Bohemian Rhapsody" with "Cherry Blossom Clinic Revisited".
Also it would just be kind of a dick move, being dismissive of Electric Light Orchestra. It's some poppy brilliance, and I admire a band that says with their music, "hey, we have a cello player, so all of our songs are gonna have some cello in it, ok? Good"(these same kudos go to the band, Cake. Sort of).
I don't guess there's a hard ruls in the Hot 106 revision that I can only have one track from each band, but if I make this my only ELO play, I'm going with "Shangri-La", from really my favorite ELO album, A New World Record(sorry, Out Of The Blue! We'll always have Matt Vandegriff's "Gay Porn" mixtape!). With soaring vocals and sweeping strings making a plush background for a weird doubled drum part and rock interjections, it's just right. Plus the cool tag at the end. I do love a tag, even one as pompous as this. So synty-h, so awesome.
Jen:
No. Just… no. Jeff Lynne ruins too much music for me.
Unfair: I liked "Mr. Blue Sky" for about a month in my early 20s, and I can listen to The Move and dig on that shit hard.
In theory, I should be able to get behind a dude willing to undertake one of the most ostentatious rock and roll tours in the history of man.
But I hate his production SO MUCH that I can't listen to ELO anymore.